We at UnitetheUSA.org have decided to draw attention to our brave military men and women, elderly veterans in nursing homes, military families, and all veterans through Mission Possible: Honoring Heroes 2020. Send us your hero's photo and we will post it with an opportunity to honor him or her. E-mail us their information and photo at
info@unitetheusa.org
.
Even during this pandemic our servicemen and women are serving and working hard. For example, there are over 43,700 members of the Air and Army National Guard supporting the COVID-19 crisis response at the direction of their governors. They are helping in many ways like flying ventilators and other critical equipment to support response efforts in other states. Even now our servicemen and women are putting others first as they serve.
Instant Ideas to Help Today: Send a gift card, e-gift card, or gift credit card. Make a phone call. Send a text. E-mail. But do something.
Read on to see resources that specifically help our military and their families. Most of all, pray for our country and for all Americans affected by COVID-19.
How Not to Allow COVID-19 to Fog America's 2020 Vision to Honor Heroes
With increased awareness and action, we can still honor and help our nation's heroes in 2020.
By Carrie Stoelting and Stacie Stoelting Hudzinski
In our newsfeed, a poignant photo appeared of a brave military wife and her newborn baby girl. Yet something else caused pause: the beaming father absent from the photo. Yes, one of our military friends could not return for the birth of his daughter because of the coronavirus-related travel ban. And the alarming thought is that countless other military families face similar challenges.
In March, Secretary of Defense Mark Esper imposed a 60-day worldwide stop movement order. This week it was announced that the ban will be in effect until June 30, although some restrictions have been lifted. The Defense Department estimates that at least 90,000 service members have been impacted by the stop-movement order. That means that people are frozen in place. Families are separated. And some families are quarantined together.
COVID-19 dominates the media and fills countless stories and ads. Almost every aspect of life includes a reference to it. However, one highly important aspect that has been grossly overlooked is how COVID-19 is affecting our military, military families, and our veterans. Currently, there have been 3,438 positive COVID-19 cases within our active military, yet this number changes daily.
Our military heroes, their families, and veterans of all ages need our attention and prayers -including the Martinez family.
A Military Family Copes with COVID-19
Kathleen Martinez is married to a Marine officer at Camp Pendleton. Originally, he was supposed to deploy overseas for the first time. But now those plans are on hold. Kathleen shared, "We were going to have me go live back in the Midwest while he was deployed, because it is the first deployment. We don't have any family or support system out here. We thought that would be a smart idea."
But now the Martinez family must stay in San Diego where housing options are limited. Their lease is about to expire. Until this situation resolves, they will have to lease month to month and that's significantly more expensive.
Kathleen Martinez continued to say, "I feel stuck, uncertain. Everything is up in the air. I'm a planner and everything is up in the air right now, so that's a little nerve wracking, just not knowing what's next."
Military Support Groups Reach Out
Military support group Blue Star Families recently conducted a survey. During the first week of the survey, 21% of respondents said that they will be paying two rents or mortgages in the next 60 days. By the second week of the survey 37% of respondents said their spouse lost their civilian job. About one third of the respondents said they plan to dip into savings.
Lauren White of Blue Star Families said, "There are a lot of financial issues. People are without housing or are unable to make rent. Or are unable to afford food even."
She continued to say, "We want you to take a deep breath and realize that a big part of the world has just come to a halt. So you're not in any different situation than a lot of other people. Get them in order and start making phone calls to each one of those people and talk about your situation. You're going to be able to put some things on hold. You're going to be able to come up with some payment plans."
Another Military Family's Story
We recently learned about a family in Tulsa, Oklahoma who has been financially hit hard by the affects of COVID-19. The husband is a veteran. He was laid off. And then his wife was let go as well. This couple has two small children.
Sadly, this story is all too common during this time for both military and non-military families. As a nation, we need to pray and safely reach out to our neighbors to lend a helping hand. One such outreach is Soldier's Wish, which has reached out to offer support to the Tulsa couple. Soldier's Wish strives to identify unmet needs of veterans and then provide the necessary resources in response.
Soldier's Wish
Soldier's Wish executive director Lyndsey Tyler said, "Everyone has known someone who's served, whether it's an immediate relative or a dear friend, it's someone not that far removed. Everyone knows someone that's served, so it's time we serve them, and anytime we get the opportunity to give back to those who've served our country it's truly and honor and a blessing for us."
If you know a military family who's been financially affected by the COVID-19 outbreak, you can nominate them at
www.soldierswish.org
.
And, again, please join us on our latest project to honor all heroes in this very important time in this unprecedented time in history with a literally invisible enemy. Join Mission Possible: Honoring Heroes 2020 today at info@unitetheusa.org and please pray for us as we reach out at this time. Thank you, fellow uniters!
With God's help, we will not allow COVID-19 to fog our 2020 vision of honoring our heroes. Amen?
COVID-19: Ways to Cope and Reach Out
During this unusual time we need to practice ways to reach out to others and take care of ourselves, too. Here are tips to do exactly that. While most of these ideas can be applied to anyone, we especially hope these ideas can be of help for our heroes and their families who are going through so many unique, additional challenges due to COVID-19.
1. Pray and read Scripture every day.
Spending time in prayer and in the Word will help us stay spiritually healthy and strong. We all need to do this daily. Listen to praise and worship music throughout the day. Inspirational music helps us be uplifted and focused on Jesus. When we are strong we can help others better.
2. Send a care package.
Have some fun and send a thoughtful care package to our heroes at home and abroad.
Click here
for to read
7 Affordable Ideas for Military Care Packages
. If you are military personnel,
click here
to request a care package.
3. Send a card, text, or e-mail to veterans, servicemen and women, and military families.
Reach out to them. Many of them are facing even greater challenges during COVID-19. We encourage you to reach out to family and friends as well. Reaching out to others will help uplift you, too. It is a win-win idea!
4. Choose one new person a day to contact.
Pray and ask the Lord to place a person on your heart to contact. Call someone or write a note of encouragement daily. It will make you feel good, too.
5. Implement aspects of an old routine or form a new routine.
Even though America is starting to slowly reopen, routines have still largely vanished. It helps to have structure during the day. Military kids especially need the comfort and support of a routine while encountering so many new, rapid changes.
6. Have some fun.
Think of ways you can enjoy life right now. Get creative. For example, there are a lot of fun, free, clean comedy videos available. For example, check out
Jeanne Robertson
. Her comedy is clean and fun for the whole family. If you have kids at home, check out this
link
to find lots of free fun ideas for all ages. Share these ideas with military families!
7. Check out Military One Source
for a multitude of resources available for military families, veterans, and current servicemen and women. It is a "one-stop-shop" for resources and ideas!
8. Surprise a hero or military family with dinner.
Have dinner delivered from a restaurant or make dinner for them yourself. It's a great way to show you are thinking of them and that you care.
9. Pick up the phone.
Give a veteran in a nursing home a call. Or Facetime with them. While it's great to send written messages, there's still nothing quite like hearing a person's voice or seeing someone smile. Call to reach out to our heroes and their families.
10. Reach out to those who are alone.
There are many veterans who are alone right now whether it be in a care center in quarantine or elsewhere. Reach out to a military spouse who is alone. Reach out to a military family who needs support. Be the difference.
"Trust in the Lord with all your heart,
and do not lean on your own understanding.
In all your ways acknowledge him,
and he will make straight your paths."
Proverbs 3:5-6
Unite the USA's Featured Veteran of the Month:
Nicky Bacon
Bringing Hope to COVID-19 Patients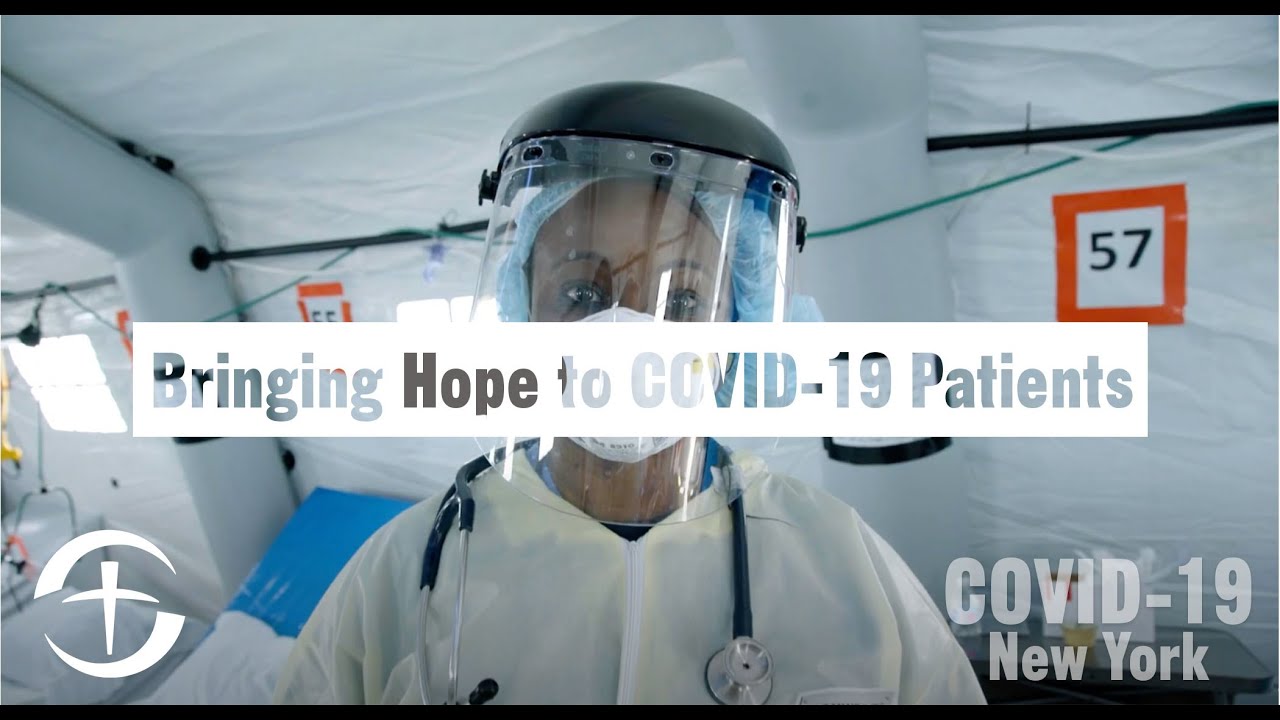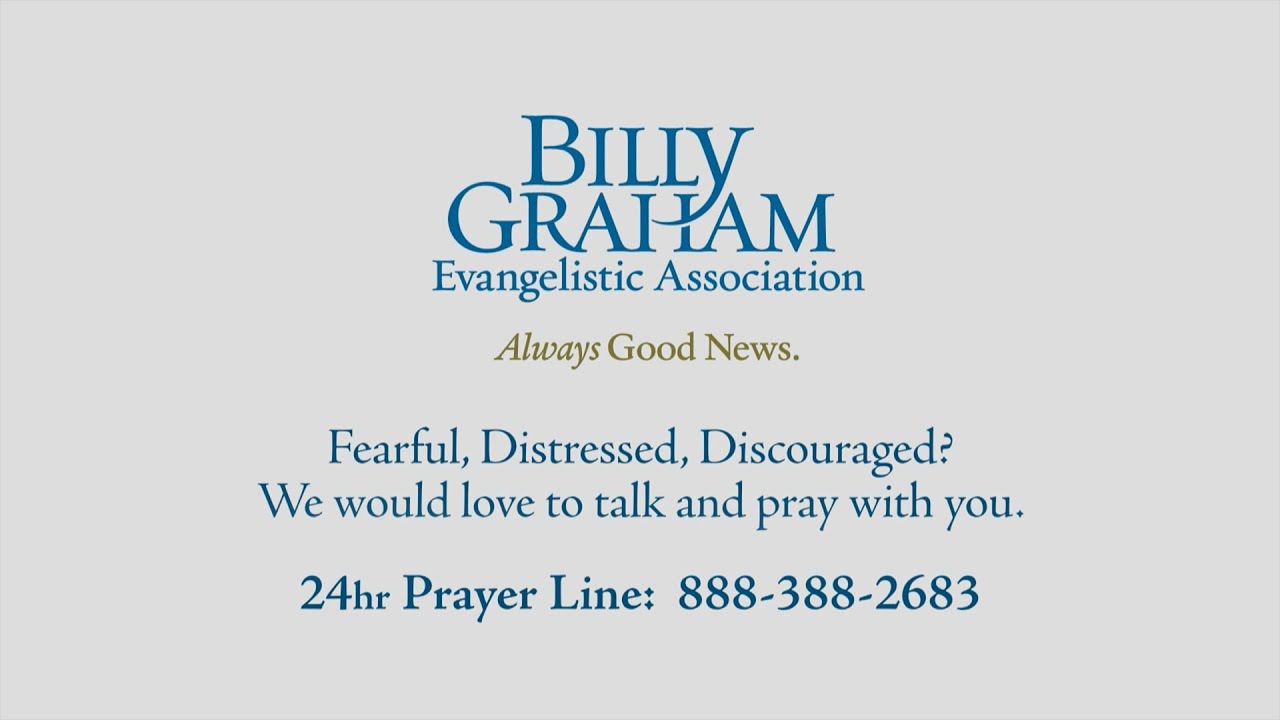 If you're worried about the coronavirus, have a specific prayer request related to COVID-19 or just want someone to talk to, call the BGEA Prayer Line at 1-888-388-2683. Lines are open 24 hours a day, 7 days a week.
"If you are fearful and anxious during these uncertain times with the coronavirus dominating every headline, I urge you to turn to the Word of God and search for His promises. Here are some Scriptures that I hope will strengthen and encourage you today..." -Frankin Graham
"So do not fear, for I am with you; do not be dismayed, for I am your God. I will strengthen you and help you; I will uphold you with my righteous right hand." (Isaiah 41:10)
"When I am afraid, I put my trust in you." (Psalm 56:3)
"Have I not commanded you? Be strong and courageous. Do not be afraid; do not be discouraged, for the Lord your God will be with you wherever you go." (Joshua 1:9)
"Cast all your anxiety on him because he cares for you." (1 Peter 5:7)
"For God has not given us a spirit of fear, but of power and of love and of a sound mind." (2 Timothy 1:7)