The Truth About Post Traumatic Stress (Part Two)
Veterans/Troops: We stand with you & pray for you. You're irreplaceable & treasured. -Stacie & Carrie
Afghanistan. It only takes one word to cause a gut-wrenching response of pain, grief, and concern in the core of us and countless fellow Americans. The tragedies happening in Afghanistan break our hearts and prompt many prayers. (The Biden Administration must be held accountable for the horrendous, nightmarish mishandling of this tragic course of events. But that is another topic for another time.)
Today, we desire to extend a loving reminder to our nation's heroes and their families: All troops, veterans, and their families linger on our minds and frequent our prayers. We know the countless texts, thoughts, fears, and flashbacks now invading myriad lives.
We know that many veterans feel punched in the stomach by these events and that it is a significant trigger of posttraumatic stress. We know and we care.
We know it's almost unbearable at times to scroll social media, browse the Internet, turn on the radio or TV, and walk past magazines at the airport. We know. Yes, we know. And we pray and ask God for mercy and grace. Deliverance. Healing. Rescues. Safe returns. Grace to take one day or one moment at a time.
Retired U.S. Army Major and current U.S. Congressman Mark Green said, "I'm hearing from people who were already struggling with the unseen wounds of war…that are calling, struggling with whether or not there was value to their sacrifice. I would just tell every one of them:
'absolutely'
. For 20 years, those men and women who sacrificed [in Afghanistan] were providing freedom from terrorist attacks here in the United States..."
No matter what, every American soldier needs to know that what he or she has done remains important. They saved lives in Afghanistan, America, and elsewhere. And each hero remains irreplaceable.
The invisible wounds of posttraumatic stress run deep, but they can be helped. It is a physical reaction of the brain to trauma. It requires TLC just as any other kind of wound from war or other forms of trauma. It can create temporary effects similar to a form of pseudo-dementia in the aftermath. The trauma affects the amygdala, hippocampus, and prefrontal cortex.
For some, posttraumatic stress can surface years after a traumatic experience. Posttraumatic stress presents in individuals as avoidance (steering clear of crowds, places, or other individuals who trigger memories of the trauma), negative mood changes and negative ways of thinking (i.e. feeling detached, loss of interests, feeling hopeless, numbness, lack of being able to enjoy positive emotions), and intrusive memories (i.e. in the form of flashbacks, distressing nightmares, emotional reactions which are related to the trauma and not to current situations).
Symptoms can include disturbing thoughts, feelings, or nightmares related to the traumatic events, mental or physical distress, difficulty sleeping, and changes in how a person thinks and feels. People experiencing posttraumatic stress can feel numb, have difficulty communicating with others, and may even struggle feeling loving toward loved ones. Some may also feel "on high alert" and irritable all the time, making it hard to relax, sleep, or concentrate. Sadly, far too many do not receive the help they deserve and experience suicidal thoughts. (If you feel suicidal, immediately call the National Suicide Prevention Lifeline at 1-800-273-8255 and use option 1 for the Veterans Crisis Line.)
Posttraumatic stress lowers a heaviness on an individual which can feel impossible to shake. But it's not impossible. There really is help and there really is hope!
Finding the right support, good tools to heal, and being in recovery is possible. First of all, remember this:
1. You are not alone.
2. This is not about weakness.
3. You deserve to heal and recover from the invisible wounds of war as much as you would deserve the best care for the physical wounds of war.
Here is one story of recovery: After seven years of service (including two tours in Iraq), former U.S. Marine JJ Selvig found himself facing debilitating effects of combat posttraumatic stress. Selvig later said, "After an unauthorized absence and an 'other than honorable' discharge, I went home."
He felt lost and angry. He felt numb. He turned to alcohol and blamed the Marines, his family, and himself and this ultimately destroyed relationships. Then his military buddy committed suicide and that put JJ Selvig over the edge.
In JJ's case, he became connected with an outreach that helped him address his posttraumatic stress and live life in recovery. He now loves spending time with his little boy and enjoys fulfilling work while being on the path forward in recovery.
Please read on to find resources to help you, your family, or loved one find hope and healing from posttraumatic stress. Each person's path to recovery in unique. It is a process. And it takes time, willingness, and support. You are not alone. Never give up in the journey to recovery.
Again, let us affirm it: Veterans/Troops, we stand with you and pray for you. You're irreplaceable and treasured. God loves you and so do countless Americans. Believe us. Believe God.
God bless you,
Carrie Stoelting and Stacie Stoelting Hudzinski
Sisters and founders of Unite the USA
Resources to Help with Posttraumatic Stress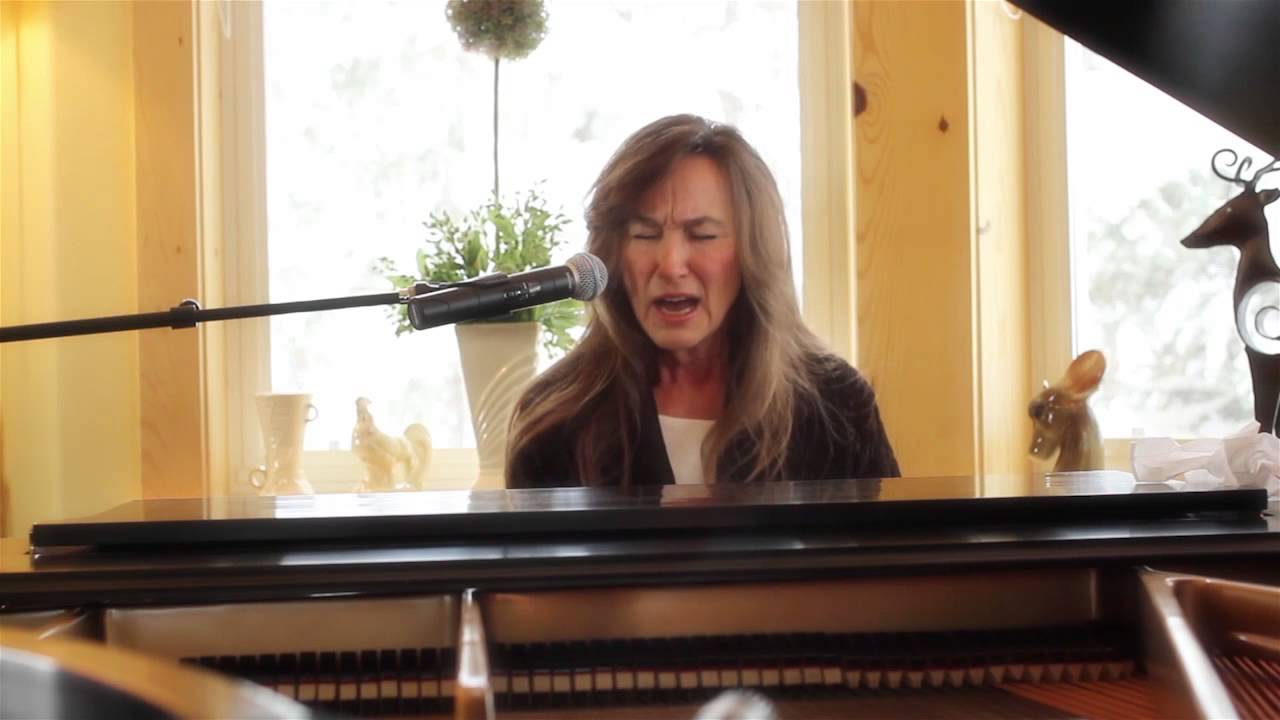 Listen to singer/songwriter Annie Herring sing a powerful song about Jesus' love for you. We all need healing and this song spoke to our hears; we felt led to share.
"I have loved you with an everlasting love; therefore I have continued my faithfulness to you." -Jeremiah 31:3
Personal Testimony from Stacie
Co-Founder of UnitetheUSA.org and PrayingPals.org:
Jesus loves me. Guess what? It's not a lullaby. It's true!
Jesus loves you.
And I'm not just a young "idealistic" person. I've experienced trauma of various kinds (e.g. waking up during surgery, being in three unavoidable car accidents, experiencing bilateral acute pulmonary edema and almost dying, etc.). I've wrestled with posttraumatic stress and, with God's help, I've overcome what at times felt insurmountable.
In addition to the aforementioned, I've seen a lot...including a head-on, fatal accident; a very graphic, violent experience:
I witnessed a head-on collision of a car and helmetless motorcyclist on the highway.
But Jesus didn't leave me on the roadside. He held my sister's and my hands as we hovered over an accident victim, a wonderful husband and dad of two. The victim died before paramedics arrived. But we prayed with him and that Jesus would be with him. Now, the accident victim lives in Heaven.
We had to do the recovery work for posttraumatic stress. And, if you are suffering, we urge you to do the same. It's worth using the tools God gives to get better and live life to the full! (I'm so passionate that en route to becoming Dr. Stacie, in fact.) It's not impossible to hope and cope. It is possible -no matter what you've seen and felt.
But let's address the core issue of knowing the deepest kind of security: eternal security. This is foundational.
Today, if you were killed in an accident like the one I mentioned, would you enter Heaven?
You don't have to wonder. You can know. To know Jesus Christ personally is to know eternal security.
How to Know God's Heavenly Love
Question: How do Stacie Ruth and her sister, Carrie Beth, know they'll go to Heaven?
Answer: It's not because of what they've done or who they are. It's because they rely on Jesus Christ as Savior and Lord.
Anything good in them is because of Jesus in them. They know God and His love in a personal way. They've followed what God said in His book: the Bible. They invited Jesus to be their Savior and Lord. You, too, can know God. Yes, He really does love you!
Take His Word for it:
For God so loved the world that He gave His only begotten Son, that whoever believes in Him should not perish but have everlasting life. -John 3:16 (NKJV)

For all have sinned; all fall short of God's glorious standard.-Rom. 3:23 (NLV)

For God sent Jesus to take the punishment for our sins and to satisfy God's anger against us. We are made right with God when we believe that Jesus shed his blood, sacrificing his life for us... -Rom. 3:25 (NLV)

that if you confess with your mouth the Lord Jesus and believe in your heart that God has raised Him from the dead, you will be saved. -Rom. 10:9 (NKJV)
Understand that God loves you with infinite love!
God is good, holy and righteous and we fall short of His perfection. So we need a Mediator, Jesus, who lovingly took our punishment for all our sins.
Believe that Jesus is God's Son that took your punishment.
He took your punishment for all your sins (anti-God ways) and that He rose from the dead for you, ­(insert your name here).
Repent (turn away from) your sins (anti-God ways) and submit yourself to Him as your Lord.
Receive Jesus as your personal Savior and Lord.
Talk to God and give your life to Jesus. Receive Him.
Pray from your heart. If it helps, pray something like this:
God,
I understand now...You sent Jesus to share Your love and make it possible for me to be Yours. Please forgive me for all my sins. Jesus, I believe you took my punishment on the cross and that you rose from the dead for me personally. I repent. I turn away from doing things "my way" and ask that You rule my life, Jesus. I receive You as my Savior and Lord. I put my trust in You not in the things I do. I love You.
In Jesus' Name,
Amen.
Welcome into God's family! You are now His! Get connected with a loving, Bible-based church, enjoy the supreme joy of being baptized, and savor the Savior's love forever! Read the Bible. (If you don't have one, start reading the Gospel of John by
clicking here
.) Also, if you want a Gospel of John, contact our mission at
www.brightlightministries.com.
He'll never desert you. He'll never divorce you. He'll never die. He'll never change. He loves you! Enjoy loving and obeying Jesus and experiencing His love forever and ever! If you'd like prayer or more information,
e-mail us
anytime.
John Dale's Story of Healing from Posttraumatic Stress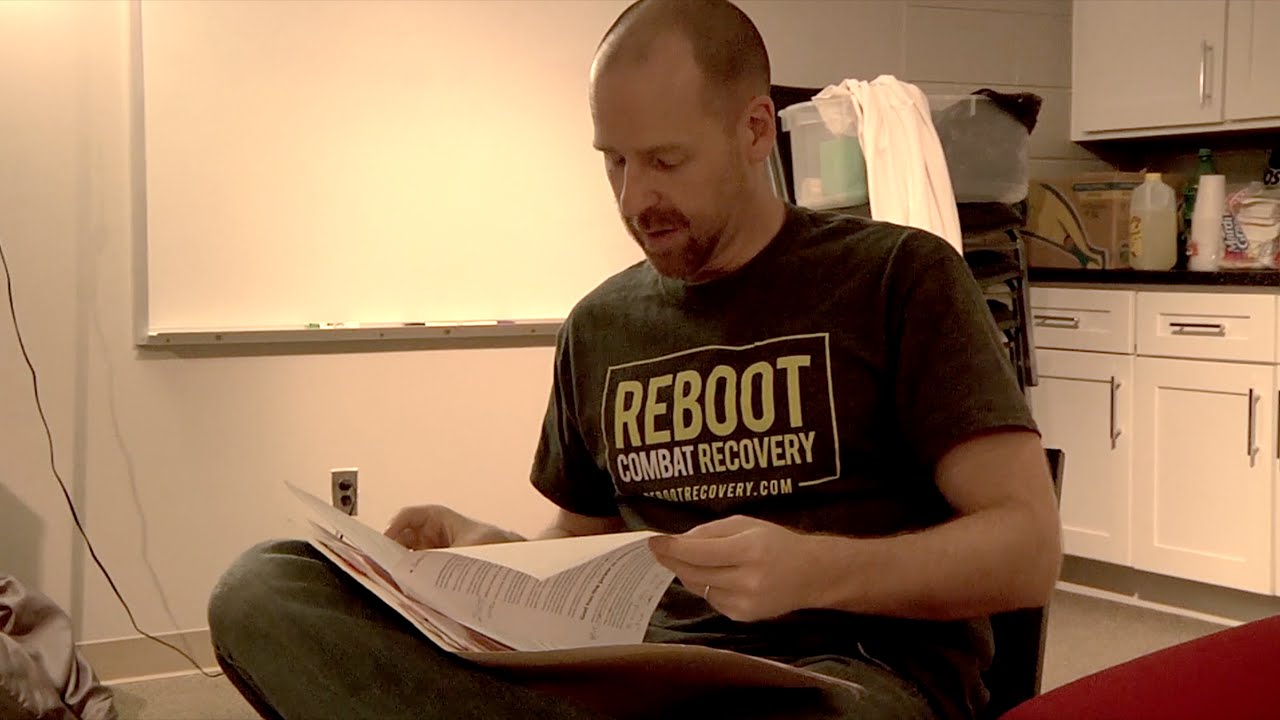 John Dale shares his story of hope and healing from posttraumatic stress. He tells his story of finding purpose working with REBOOT Combat Recovery. Learn more at
www.rebootrecovery.com
.
Bryan and Jen's Success Story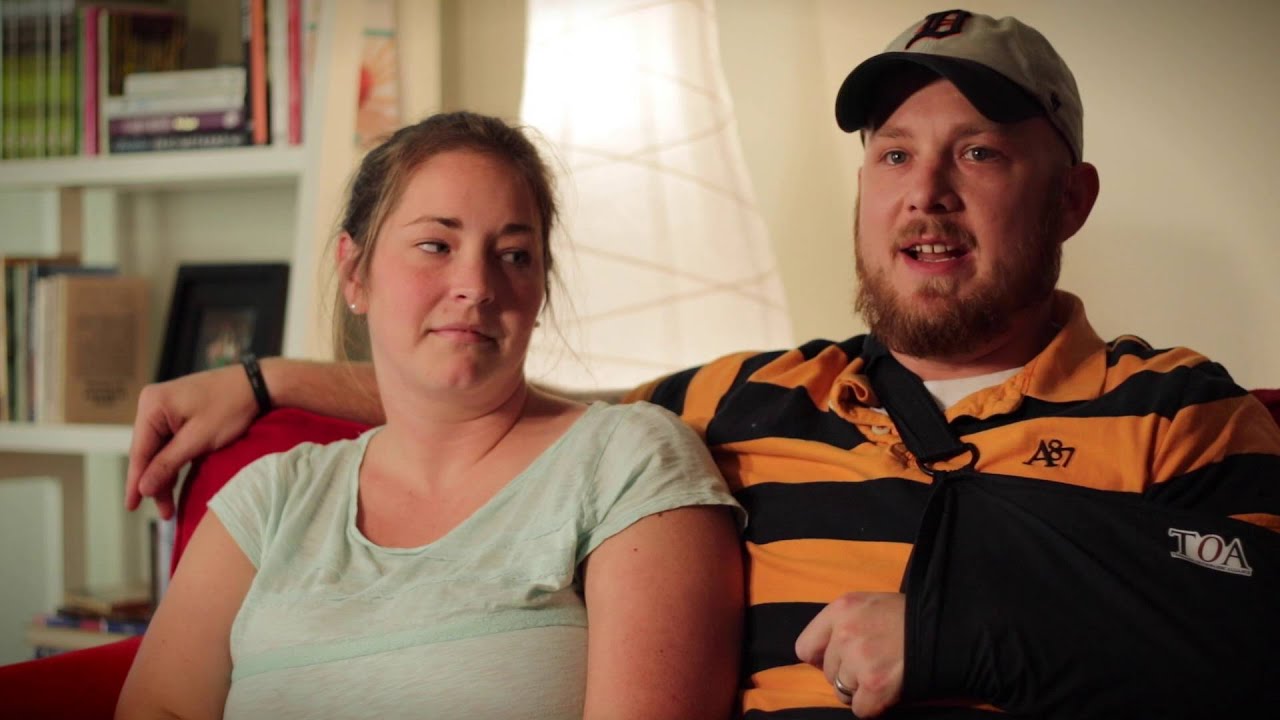 Yes, there IS hope to recovery from posttraumatic stress. Listen to Bryan and Jen share their story.
"As long as you look only at the situation in the world today, it will be very hard…to overcome your worries because it is true that there are many problems and the future is unknown to us. Lift your eyes beyond your circumstances and learn instead to trust God. Worrying…won't change anything." —Billy Graham
Unite the USA's
Featured Veteran of the Month: Gary Beikirch
Gary Beikirch, Medal of Honor, Vietnam War