At the beginning of 2020, no human being imagined what would unfold. The ripple effects of COVID-19 transformed into a tsunami crashing on the everyday lives of Americans and people worldwide -including in the area of their educational choices. For example, in March, the COVID-19 pandemic response closed brick and mortar schools. Many working parents suddenly started teaching their kids from home with the new yet limited virtual learning switchover.
Parents, teachers, educational leaders, and school team members across the country began to navigate the yet-uncharted waters of a whole new world of education. And many people missed the normalcy of daily interactions with their groups of friends. In short, emergency homeschooling was born en masse. For some, it was a scary time of new challenges (especially for working parents). For others, the experience was more positive than they had imagined and they continue their homeschooling journey.
Hope for Home Educating
While it has been a very challenging time for children to experience a normal school year, it has not been a time without hope! While many people experience the changes, many are also experiencing deeper or new relationships with God and with their neighbors, friends, and family members. Priorities became realigned. Further, people have started to embrace the educational challenges as new opportunities:
Today, many families have continued to homeschool due to COVID-19 related school closures or schedule changes. Some families have enjoyed homeschooling more than anticipated and now homeschool out of preference. And many families have deliberately decided to educate their children out of concern for their family's health amid the pandemic.
Encouragement for "Emergency" Home Educators
Emergency home educators now comprise a sizeable group. A national poll conducted by RealClear Opinion Research found 40 percent of families were more likely to homeschool because of their experiences during the pandemic. Mindy Kroesche is one of them. And we believe her story might encourage you:
Mindy Kroesche is a freelance writer and editor from Lincoln, Nebraska. Mindy is now a new homeschooling mom. She explained about choosing to homeschool her daughter, "We just saw that with her wearing a mask for the entire day, that would make learning more difficult for her," she said. "It was going to be such a different environment. We didn't think it would be as beneficial for her." Now, Mindy has discovered a wealth of resources to help her make the best of her situation as an emergency home educator.
Free Resources for "Emergency" Home Educators
While we are living through challenging times there is hope and guidance available to you. In this edition, we specifically want to encourage parents and kids who are new to learning at home. We have provided free resources to help encourage you along the way during this unprecedented time. Like many others, you may find that you like this educational option more than you expected.
But let us speak some encouragement to those home educating for the first time: We were educated through a classical private school distance education program where our faith was welcomed. In other words, we were home educated. If you are new to home education, be encouraged: With wonderful support and resources, you CAN do it! (Home education helped us reach our goals: Carrie is now Dr. Carrie Stoelting and Stacie is in the final phase of her doctoral program.) With God's help, you can do this and do it well.
God bless you always,
Carrie Stoelting and Stacie Stoelting
Sisters and founders of Unite the USA
TODAY SHOW: How To Work From Home While The Kids Homeschool There Too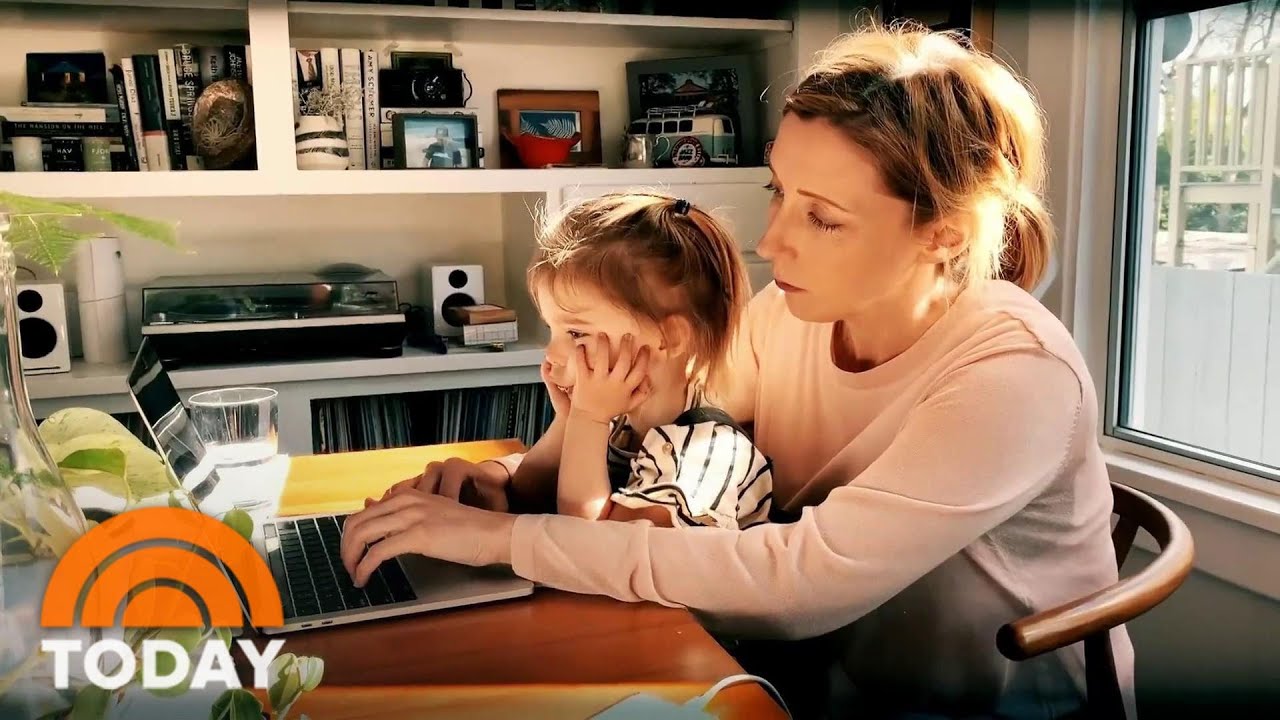 "Train up a child in the way he should go, And when he is old he will not depart from it." -Proverbs 22:6
"Education is the key to unlock the golden door of freedom."
-George Washington Carver
Unite the USA's Featured Veteran of the Month: Clarence Sasser
Clarence Sasser Medal of Honor recipient Vietnam War
1. Resources for grandparents to home educate are also important.
Right now, many grandparents find themselves homeschooling their grandchildren. Our friends Rich and Barb Heki founded Grandparents of Homeschoolers. It is a non-profit ministry that provides information and resources to grandparents of homeschoolers through a myriad of tools, online and onsite. Amazingly, membership is FREE. Be sure to check it out at
www.GrandparentsOfHomeschoolers.org
.
2. The
Home School Legal Defense Association (HSLDA)
is a helpful organization where you can learn everything you need to know about homeschooling (e.g. how to get started or how to homeschool through high school).
Plus, the HSLDA offers the
HSLDA Academy
with over 40 live and interactive online courses for grades 7-12. Through the HSLDA you can also look up information about your state homeschool organization and state laws regarding homeschooling.
The HSLDA offers a lot of important resources such as private consultations to its members and special needs resources. The HSLDA has a small monthly fee, however, Grandparents of Homeschoolers offer a $15 discount off HSLDA membership when you contact them through their
website
!
3. Contact your state home school organization.
(
Click here
to find your state organization.) You will be able to local support groups in your area and most have activities, field trips and more.
4. Utilize a good curriculum with solid teaching.
Bob Jones University offers distance learning through the Academy of Home Education's full K-12 curriculum. In addition, they have excellent
textbooks for all subjects in all grades (K-12)
.
5. Check out this helpful blog called the
Homeschool Blog
.
You can find teaching tips, fun activities, and inspirational stories support you in teaching your children.
6. Check out videos from Khan Academy, lectures on YouTube, Tutor.com, and more.
There are unlimited educational resources available online and many are free!
7. Create a home-school routine.
Adding structure to the day is helpful. Perhaps model it after your child's previous school schedule. Some families are using a schedule model like this
template
.
8. Plan to attend a virtual homeschooling conference.
For example, learn about the 2021 MPE Homeschool Conference or check out previous conference content here
https://www.midwesthomeschoolers.org/conference/
9. Check out this
Guide to Homeschooling
.
Learn more about how to do it from experts. You will find everything you want to know-from what homeschooling is and how to get started, to common questions you may be asking. There are many excellent articles posted here.
10. Create a homeschooling space in your home.
It's helpful to have an area in your home that will provide a good workspace for your child. Do you need a blackboard or a desk? How about empty wall space to post schedules, calendars, and completed work? Keeping the area organized is important so storage cabinets and bookshelves are great for holding textbooks and workbooks.
11. Check out homeschool enrichment programs, co-ops, and sports programs.
There are many options available so check out a sampling of what is available
here
.
12. Get creative.
With kids spending more time at home now it's time to get creative to find ways to spend time in an enriching way. There are many fun options out there such as
America's Test Kitchen Kids
which is now offering free recipes, activities and experiments for kids. And, Amazon Prime added dozens of free streaming shows for kids, including one of our favorites, Mister Rogers' Neighborhood.