The U.S. Constitution and Hope for America
The National Archives and Records Administration (NARA) recently issued a statement which essentially is a trigger warning on its web site. This covers historical records and America's founding documents, which allow for freedom itself and historical hermeneutic discernment by individuals. (To see it for yourself, visit
https://www.archives.gov/research/reparative-description/harmful-content
.) We offer three insights in light of this dark attempt to ignore the best of America (e.g., the U.S. Constitution).
First, government is not meant to replace individual discernment.
The Biden Administration has no right to start what is essentially an attempt to begin a censorship process. Such a beginning of censoring leads to tyranny and oppression of all.
The irony? The trigger warning (a.k.a. Statement on Potentially Harmful Content) in and of itself exists as a trigger for anyone of any background who believes in freedom for all.
Second, this is not about being sensitive to minorities, etc. This is about sheer censorship and big government control wherein government attempts to think for the people instead of the people correcting the government.
Obviously, the Biden Administration has tragically ignored the positive way that the U.S. Constitution remains the longest-lasting and most freedom-ensuring human-drafted document of modern times. (Yes, that was a mouthful. But it is true.)
The extreme liberal mindset creates great negativity toward America and attempts to inflate not only our currency but government as a whole.
A bloated government suffocates the private sector. We cannot become a domino in the landscape of history where well-meaning citizens stayed silent until their country's candle blew out.
Urgent Suggestion: The U.S. Constitution should be read, studied, and celebrated by all Americans. (Yes, we emphasize the word "all.") It is thanks to these documents that we have lived freely in the United States of America.
Third, trigger warnings such as the NARA's Statement on Potentially Harmful Content are attempts to make people think ill of our country to such a point that no one feels safe and everyone feels paranoid about fellow Americans.
This is the core attack on our unity as human beings created equally in the image of our Creator.
Here's the reality: The Constitution was carefully created to withstand the tests of time. The average constitution lasts approximately 17 years. Amazingly, the U.S. Constitution has been enacted since 1789. Now, the United States and our Constitution are facing serious attacks. It is up to us as "we the people" to do everything we can to protect the land of the free.
The enemies outside of America and inside of America have baited citizens against one another. They have sought to tear us apart from within. We cannot allow it. We must emphasize love of God and love of neighbor.
Every neighbor.
We must overcome evil with good. With God's help, we can do it.
Throughout American history, many brave men and women have fought for our freedoms as described in the U.S. Constitution and willingly gave up their lives so that all Americans can be free. They paved the way for freedom for all. They provided an oasis for the oppressed (e.g., innocent refugees from war-torn countries who flee here to become Americans).
You cannot name another country on earth where so many people have fled and united to be free.
This land is your land. This land is my land. It's our land. We must never forget the God-given, blood-defended freedoms we enjoy.
We agree with President Reagan who famously said, "Freedom is never more than one generation away from extinction. We didn't pass it to our children in the bloodstream. It must be fought for, protected, and handed on for them to do the same, or one day we will spend our sunset years telling our children and our children's children what it was once like in the United States where men were free."
Rampant ignorance about American history and the Constitution itself places our country (and other countries stabilized by America's defense) in harm's way.
We need to teach ourselves, our children, and grandchildren the truth about our history and our Constitution.
This edition of Unite the USA is filled with helpful information about our Constitution. We encourage you to watch the below video about the Constitution by historian David Barton. We also encourage you to take the time and
read the Constitution
for yourself.
May we all unite and pray for our country. Pray for servicemen and women. And pray for true revival and another Great Awakening across this great land.
Stay strong in Christ,
Carrie Stoelting and Stacie Stoelting Hudzinski
Sisters and Co-founders of Unite the USA
"But those who wait on the Lord shall renew their strength; they shall mount up with wings like eagles; they shall run and not be weary, they shall walk and not faint." Isaiah 40:31
Unite the USA's
Featured Veteran of the Month:
James Livingston
Vietnam Medal of Honor Recipient
Pray for Ukraine and Beyond
Last week, the hellish attack on Ukraine began. While the Biden Administration fumbled and failed to supply peace through strength, Russia declared war against Ukraine.
We must turn our anguish into passion to promote the good and to pray hard for deliverance.
Please join us in praying for Ukraine and beyond. We need to persistently and fervently ask the Lord to work in the hearts of leaders and bring an end to this war. It is impossible without God's intervention.
Join us as we pray for the innocent under attack. Join us as we pray for good to overcome evil. Pray for God's mercy, grace, and divine intervention.
Thank you. Let us pray for Ukraine, the USA, and the world:
Heavenly Father,
We thank You that You are King of kings and Lord of lords. We thank You that our Lord Jesus Christ will return and make all things right on earth -including the avenging of the blood of the loving, innocent people who are killed for knowing You. We ask You for deliverance and protection from evil and for Your help for all of the oppressed in Ukraine.
We pray that many would know You now in the deepest possible way. We pray for repentance of evil leaders. We pray for Your will to be done and Your kingdom to come. We pray for our country's leaders and all world leaders to be led by You whether they realize it or not. We pray for wisdom and favor for the good to prevail in every situation.
Yes, we pray for good to overcome evil quickly! Lord, we welcome You to work on behalf of all in need. Please be with our own servicemen and women as they wonder what may happen next. We pray for them and for their families. We ask for Your help in every way and submit ourselves to You. We turn from everything that is not from You and turn to You now. Please rule and reign as Savior and Lord in each of us and all involved so that all may experience Your best in our Lord Jesus Christ.
In Jesus' Name, Amen."
Thank you for praying with us. The Lord is with us! And He never forsakes His children.
No force on earth stops God's love and victory found in Jesus Christ. He will return and make things right. Until then, God never withdraws from His own. Christ said, "...I am with you always..." Trust Him today.
-Stacie and Carrie
Join our prayer group at www.PrayingPals.org to receive Stacie Ruth's weekly devotional and radio program in which to pray together.
All About the Constitution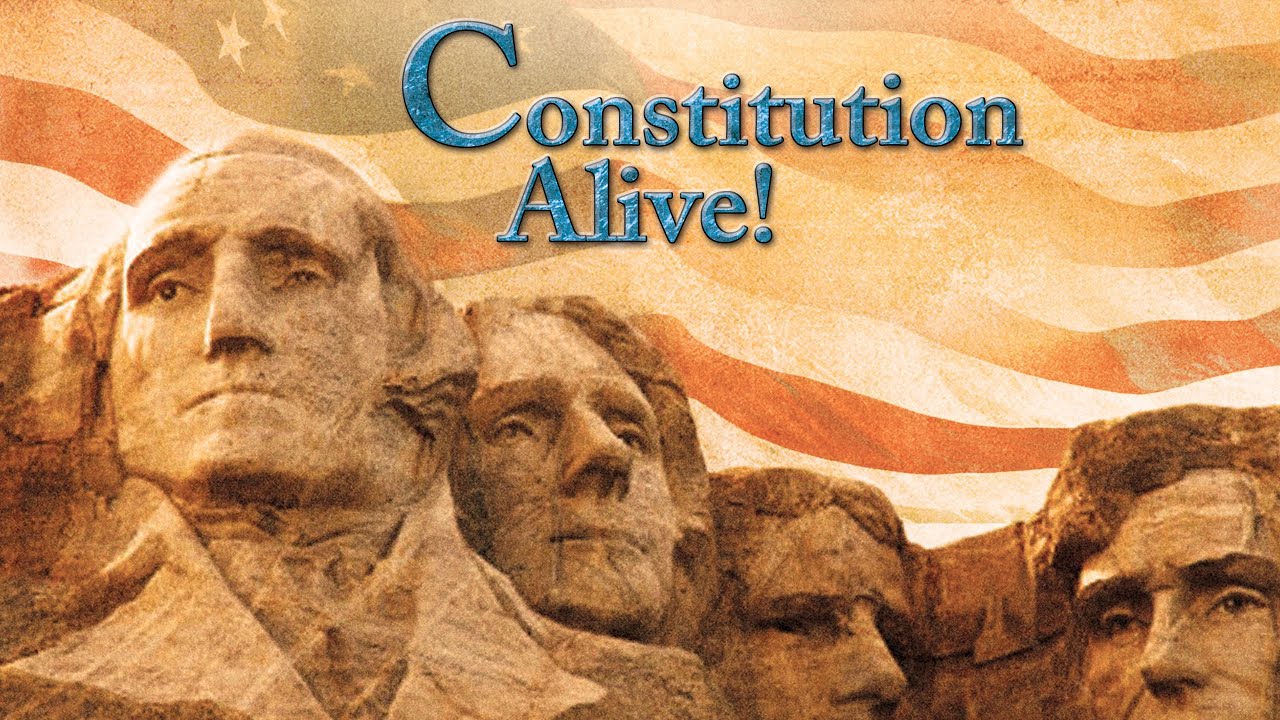 Here's Episode 1 of the Constitution Alive course by David Barton and Rick Green who break down and explain the Constitution in detail.
Do You Know the Constitution?
Take this
short quiz
to test your knowledge of the U.S. Constitution. You may be surprised by what you learn.
Is God in the Constitution?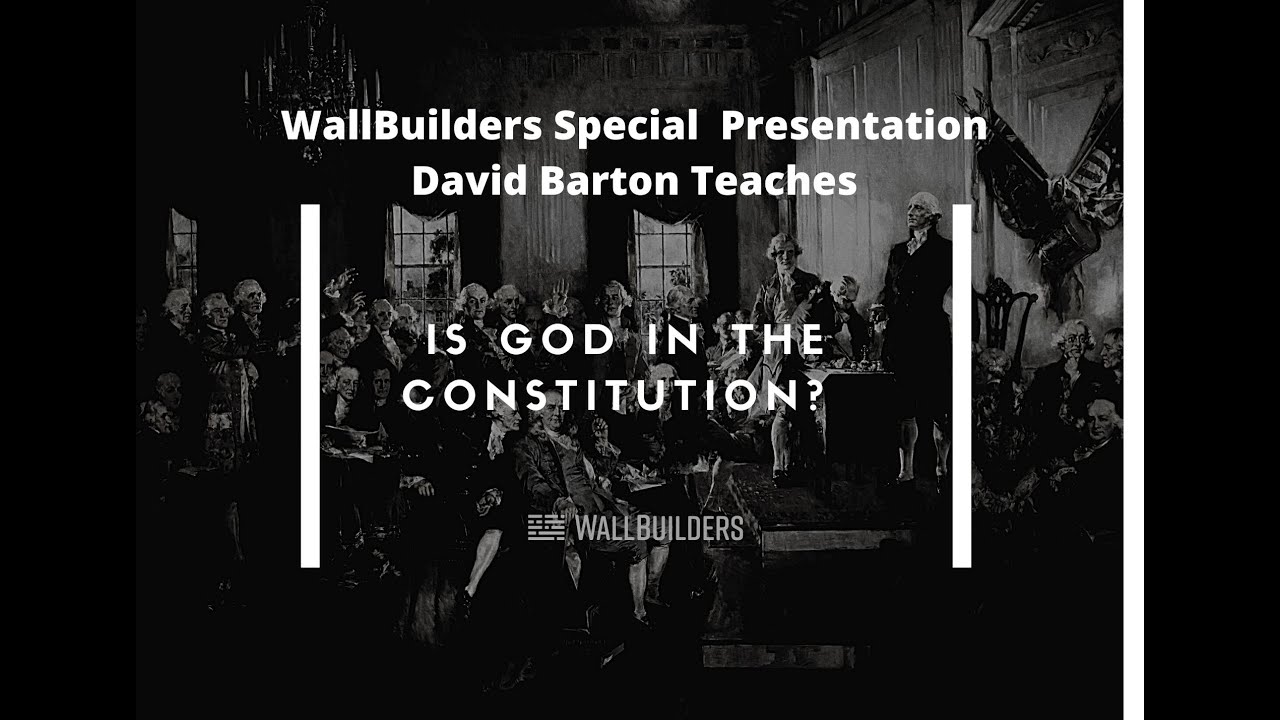 David Barton teaches on the Constitution and how we cannot have the Constitution without God.
"Almost all the worlds' constitutions are documents in which governments tell the people what their privileges are. Our Constitution is a document in which We the People tell the government what it is allowed to do. We the People are free." -President Ronald Reagan
The Constitution Under Fire
By Jerry Newcombe
By God's grace, the American experiment has lasted for 232 years now, since the Constitution went into effect on April 30, 1789. Every political leader that is sworn in agrees to uphold the Constitution.
But now in our day of rampant political correctness, Marxist revisionism, safe spaces, and hate speech, the Constitution has been labeled "harmful." It might offend someone.

Case in point. Recently, Ophelie Jacobson of Campus Reform approached students at the University of Florida to ask them what they think about the Constitution. Their responses, as seen in this video, were mostly negative.
Here were some of their comments:
"Absolutely terrible. Needs to be redone immediately."
"I think it needs a lot more reform for the changes that happened since then."
"I think we just need to update it on like — more equality, equity, stuff like that."
It's the product of "all old white men."
"It should have been made by a group of diverse people."
"The time period, you know, was rich, old white men; and that's exactly what that document says and stands for and vouches for."
No wonder so many of them were willing to sign a petition to abolish the Constitution!
Furthermore, even the keepers of the Constitution in Washington, D.C. have contributed to this negative view. The Federalist reports "Over the summer, the National Archives issued "harmful content" warnings on all its collections of online documents, including Founding-era documents like the U.S. Constitution, the Bill of Rights, and the Declaration of Independence."
Why would they do this? The Federalist explains that the warnings, "allegedly protect against documents that 'reflect racist, sexist, ableist, misogynistic/misogynoir, and xenophobic opinions and attitudes; be discriminatory towards or exclude diverse views on sexuality, gender, religion, and more.'"
Rep. Dan Crenshaw (R-Texas) and Sen. James Lankford (R-Oklahoma) want the National Archives to remove these "harmful negative alerts" from our founding documents.
This is getting ridiculous. If these views prevail, the Marxist attempt in America to "tear it all down" and start over might well succeed. May it never be.
The Constitution has brought unparalleled political freedom and prosperity. Marxism has brought unparalleled misery and death. People don't clamor to get into Marxist countries like China or Cuba or Venezuela. But they do risk their lives to get into the United States. That's not despite the Constitution and what it represents. It's because of it.
But many forces today, because they love power, are willing to undermine the Constitution solely for the purpose of getting more control. This does not bode well for the future of our republic.
Thomas Sowell warns, "It doesn't matter what rights you have under the Constitution if the government can punish you for exercising those rights. And it doesn't matter what limits the Constitution puts on government officials' power if they can exceed those limits without any adverse consequences."
This point is reminiscent of a warning from the father of our country.
As Dr. Peter Lillback and I noted in our 2006 book, George Washington's Sacred Fire, "Washington asserted that human depravity could ultimately destroy the Constitution, even with the checks and balances it possessed. In his proposed Address to Congress in April 1789, he described how the Constitution, with all of its wisdom, could ultimately come to naught by the depravity of the people and those who govern them, since the Constitution in the hands of a corrupt people was a mere 'wall of words' or a 'mound of parchment'" (p. 220).
One of the geniuses of the Constitution is the way its principles were built by men who acknowledged the sinful nature of man. I believe that because it was based on correct anthropology, one that recognizes our innate selfishness.
James Madison, a key driving force behind the Constitution, learned well from his teacher, Rev. Dr. John Witherspoon, the devout Presbyterian who was the president of Princeton, who taught Madison what the Bible says about man's corrupt nature.
Madison said, "All men having power ought to be distrusted." Therefore, the founders separated power, explicitly, so that we would have liberty rather than tyranny.
I agree with William Gladstone, the distinguished 19th century Prime Minister of England, who declared, "The American Constitution is, so far as I can see, the most wonderful work ever struck off at a given time by the brain and purpose of man."
Why this constant attempt to tear down those things which are right in our world? The Constitution of the United States is one of them. We have our work cut out for us to convince many fellow Americans of that truth.
Jerry Newcombe, D.Min., is the executive director of the Providence Forum, an outreach of D. James Kennedy Ministries, where Jerry also serves as senior producer and an on-air host. He has written/co-written 33 books, including George Washington's Sacred Fire (with Providence Forum founder Peter Lillback, Ph.D.) and What If Jesus Had Never Been Born? (with D. James Kennedy, Ph.D.).