Comfort Facing COVID-19 Effects
There have been so many losses and hurts resulting from the effects of COVID-19 including sickness, death, financial distress, business closures, isolation, loneliness, missed family celebrations, and the list goes on and on. One year ago at this time everything changed. There have been many injustices and we have many unanswered questions from what has transpired in the past year. But we must keep our eyes on Christ to lead us to higher ground, comfort, and hope! In Him, victory remains secure.
Join us as Stacie shares in her devotional article for Holy Week:
God's Comfort for the Grief-Stricken, the Afflicted, and the "Hugless"
Oh, to see the emotional faces of loved ones reunited after over a year of separation because of the COVID-19 crisis. The pictures pull hard on the heartstrings. The hands being held. The warm hugs being felt. The tears of joy streaming down cheeks finally being kissed. And I'm reminded of the ones in Heaven with whom I cannot yet be reunited.
Countless families yearn for such reunions which aren't happening now because their loved ones died alone or almost alone either due policies in place because of COVID-19. We who know Jesus Christ personally take comfort in knowing how He was and is personally present with loved ones who knew and know Him in the deepest possible way. Yet the heartache and grief must be acknowledged to begin the process of comfort in Christ.
How does a heart recover from forced separation and where is comfort for the massive grief at such a time in history?
This question needs not to be rhetorical in nature. There is unshakably resilient, unchanging hope and comfort in Christ! He stands ready and able to grant rest to the weary and comfort even deeper than hugs to the lonely and grief-stricken. We must choose to receive Him and His help. He is waiting on us to open to Him. To be willing to let go and go let Him comfort us. To be ready to be held rather than tense up and harden against hope. To just be in His presence...
Many feel grief right now. Are you one of them? God desires to comfort you deeper than the warmest motherly hug.
Pour out your heart to Him. Open up to Christ. Let Him in -including the areas of your heart that hurt the most. The Comforter -the Holy Spirit Himself- can comfort you in ways no one else can. Savor our Savior's words in John 14:16-17 (AMP):
"And I will ask the Father, and He will give you another Helper (Comforter, Advocate, Intercessor—Counselor, Strengthener, Standby), to be with you forever— the Spirit of Truth, whom the world cannot receive [and take to its heart] because it does not see Him or know Him, but you know Him because He (the Holy Spirit) remains with you continually and will be in you."
Also, we must refuse to misidentify the enemy as being only a virus and recognize that the temporary ruler of this world (the devil) has been spreading the darkness.
Yet we do not stare at the enemy. We don't have to keep listening only to the news channels featuring only what the enemy is doing. We must pause and look up to our victorious King of kings and Lord of lords, Jesus Christ, who will return and make all things right!
Open your heart to the encouraging truth of I John 4:4 (AMP) which shines brightly to our hearts today:
"Little children (believers, dear ones), you are of God and you belong to Him and have [already] overcome them [the agents of the antichrist]; because He who is in you is greater than he (Satan) who is in the world [of sinful mankind]."
Yes, the battle and the pain are real. But so is Christ and His 100% guaranteed eternal victory!
In a culture speaking words like "woke" yet still dead in sin, we must pray for a revival and a Great Awakening in our nation once again. The truth is we ALL need Christ. We cannot heal without national repentance and acceptance of God and His love, His Way, His hope in Christ.
"So repent [change your inner self—your old way of thinking, regret past sins] and return [to God—seek His purpose for your life], so that your sins may be wiped away [blotted out, completely erased], so that times of refreshing may come from the presence of the Lord [restoring you like a cool wind on a hot day]" (Acts 3:19).
Let us look up to Christ together. Let us pray for ourselves and each other to experience His refreshment, comfort, and ever-resilient hope! Amen?
"but thanks be to God, who gives us the victory [as conquerors] through our Lord Jesus Christ" (I Corinthians 15:57).
Out of God's immeasurable love, Holy Week happened for you. For me. For His glory. Hallelujah!
>>>Learn more about how to know Christ personally and sign up to receive Stacie's weekly devotional at www.PrayingPals.org.
It is our prayer that health, freedom, and peace will be restored to our nation soon. Take heart: Jesus knows all and He is on throne. You are not alone. Remember that fact. We're praying for all readers and looking up to Christ together. He's alive!
Together in Christ and His eternal victory,
Carrie Stoelting and Stacie Stoelting Hudzinski
"These things I have spoken to you, that in Me you may have peace. In the world you will have tribulation; but be of good cheer, I have overcome the world." John 16:33
Unite the USA's
Featured Veteran of the Month:
Ty M. Carter
War in Afghanistan Medal of Honor Recipient
Featured Resource of the Month
Recently, Susie Larson Live featured the message and book (
All Things New
) by John Eldredge, which is encouraging because they point to the complete victorious restoration of Christ when He returns.
We at Unite the USA find that this fact gives us great motivation to do more earthly good as we serve Christ in our nation with a victor's mentality and not a victim mentality common in today's world. There is hope because Christ is alive!
Click here
to listen to Susie Larson's inspiring interview with John Eldredge!
Real Resources for Such a Time as This
The days are unpredictable and the effects far-reaching. While it's easy to let fear and anxiety permeate our homes and communities, peace is possible. Whether it's a word of encouragement, Biblical guidance or tangible ways to respond to our current crisis, let the resources
here
provided by the Billy Graham Evangelistic Association fill your mind and calm your soul. Share with others to bring them hope.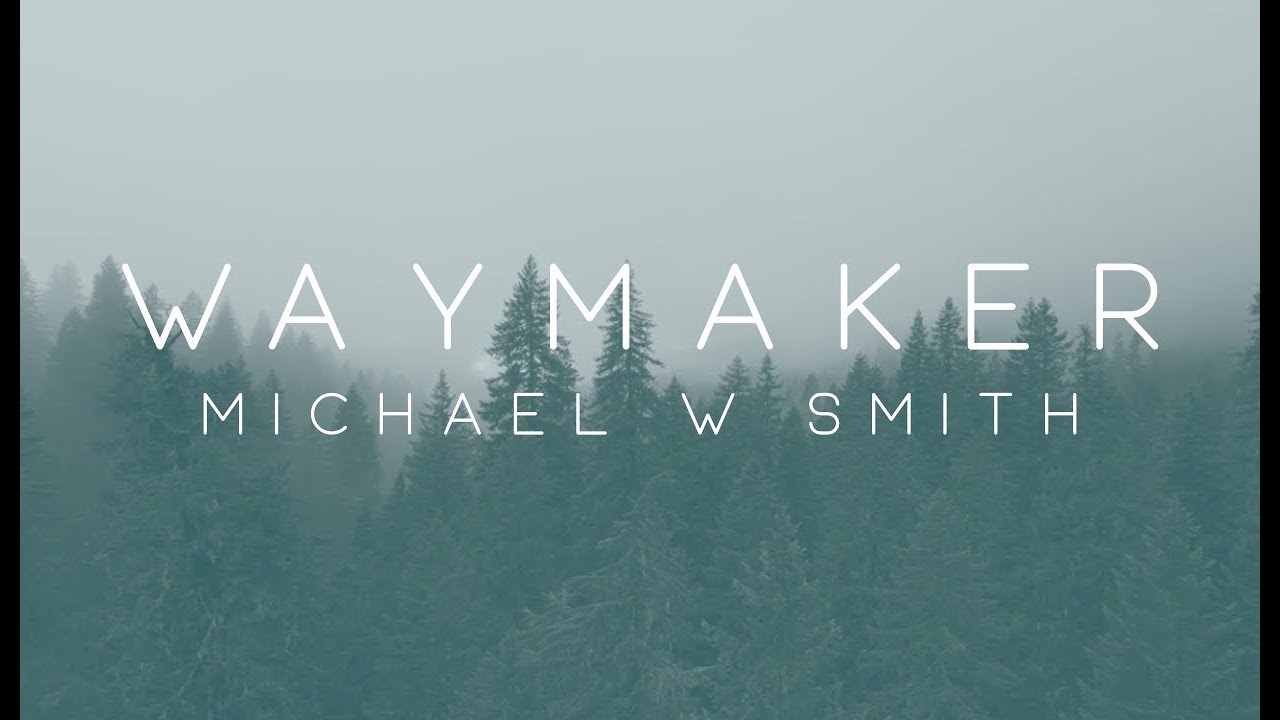 Waymaker, miracle worker
Promise keeper, light in the darkness
My God, that is who You are
Waymaker, miracle worker
Promise keeper, light in the darkness
My God, that is who You are
This is a meaningful song perfect for these times. With so much loss and hurt from the effects of COVID-19 and government policies/control we need to focus our hearts on our Waymaker. The Lord is the One Who sovereign and He is in control.
Even though America is slowly reopening, many people still are isolated. Life just isn't normal yet. Here's a helpful Q&A about overcoming isolation and loneliness by the Billy Graham Evangelistic Association:
Q:
I've never experienced loneliness like I have during the recent coronavirus pandemic. Being isolated inside my home has caused me great anxiety. While I appreciate the motive of keeping me from coming into contact with this horrible curse, I think the loneliness has been worse. I've realized that the television has not provided hope. The constant runners along the bottom of the screen only heightened my fears. Where does hope come from in times like these?
A: From the writings of the Rev. Billy Graham
The Bible says, "It is written, 'Man shall not live by bread alone, but by every word that proceeds from the mouth of God" (Matthew 4:4). Jesus told of a man who had been lonely and sick. For 38 years he sat in the same spot, weary and tired, without a friend. This bundle of loneliness and human pain had been buffeted by the surging tides of thousands of people, but Jesus singled him out. He became the man's friend (John 5:1-9).
Jesus will become our friend if we will let Him.
The great hymns of the church bring great comfort because their lyrics are founded on the Word of God.
"In times like these, you need a Savior / In times like these you need an anchor;
Be very sure, be very sure / Your anchor holds and grips the solid rock!
This Rock is Jesus, Yes He's the One; This Rock is Jesus, The only One!
Be very sure, be very sure / Your anchor holds and grips the solid rock!
Nothing else we cling to in this world will save our souls, only Jesus Christ. We must make Him Lord and Master of our lives and
His Word
will quicken our spirits and strengthen our faith in Him. Now is the day of salvation (2 Corinthians 6:2).
(This column is based on the words and writings of the late Rev. Billy Graham.)
"Don't let the headlines frighten you. In the midst of the suffering, God is there. Those of us that love Him and serve Him have a future that's brighter than tomorrow."
-Rev. Billy Graham