Approximately 22 veterans lose their battle to posttraumatic stress every single day. Think about it: That is approximately one veteran every 65 minutes. This pulls hard on all of our heartstrings.
The timing of this edition is intentional: September is Suicide Prevention Month. We wish to raise awareness of this and offer hope and help. Each of us must do something to change this statistic. We must reach out with resources for heroes and their families! This edition is meant to equip you to reach out before it is too late.
First of all, suicide is never the answer. If you've unexpectedly experienced suicidal thoughts, listen up: You are fearfully and wonderfully made and the Lord Jesus has a plan for you. He loves you! If you feel hopeless and alone DON'T take your life. That is
never
the answer. Don't give up! You are irreplaceable and God has good plans for you that you've not even imagined. And utilize resources to get help so that you can move forward into a bright future. We've included information about some resources in this edition.
It's true: Not all battle wounds are visible. Posttraumatic stress can develop after a person experiences a traumatic event such as combat. Posttraumatic stress does not mean someone is "going crazy." Rather, it is a physical reaction of the brain to trauma. Sadly, post traumatic stress is a leading cause of suicide among our nation's heroes.
In this edition, you'll find resources on how to get help for those facing effects of posttraumatic stress such as suicidal thoughts. We need to reach out and do all we can to stand with our nation's heroes. We need to show them support, stand with them in love and prayer, and let them know they are not alone. We all can experience healing and hope through Jesus Christ. It's time for each of us to share that hope, love, and genuine help with our heroes. After all,
each hero is irreplaceable. Let's reach out to them and pray for them, too.
Shared with hearts full of God's love for you all,
Carrie Stoelting and Stacie Stoelting Hudzinski
Sisters and founders of Unite the USA
Hopeless, Yet There is Hope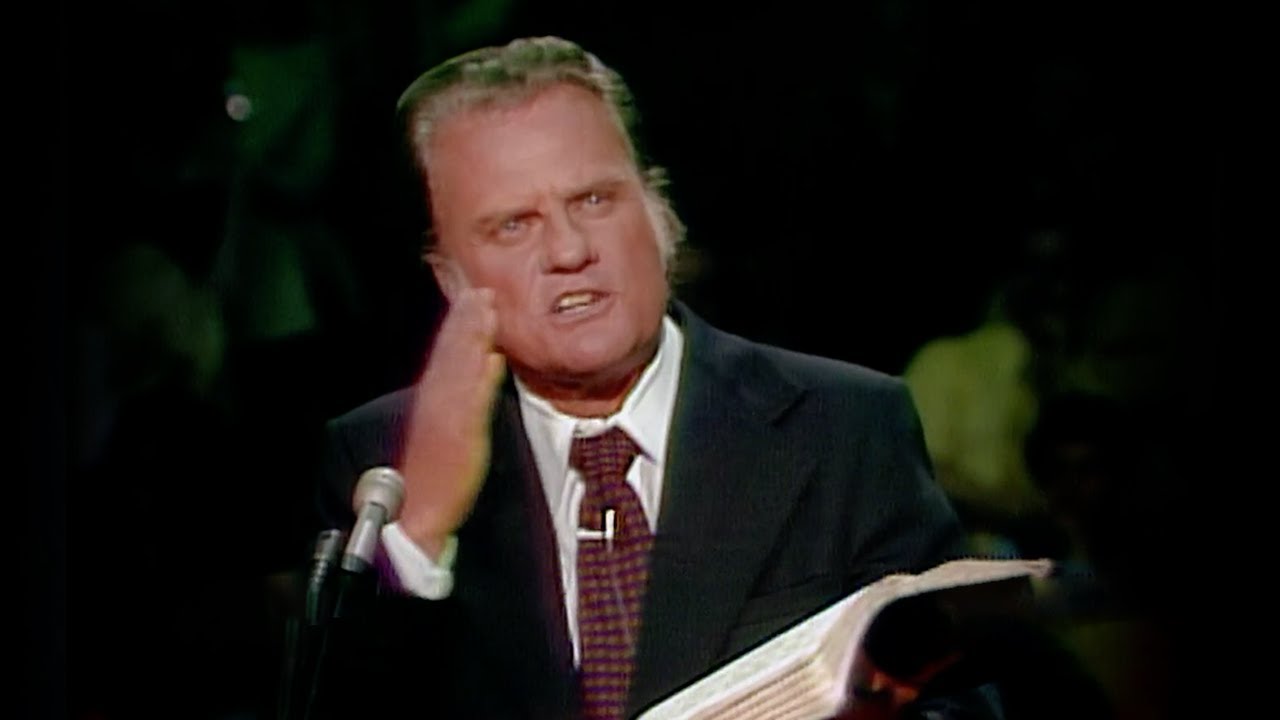 Billy Graham speaks to those who've lost hope in our fallen world. Yes, there is hope!
Q and A with Billy Graham
Q. I've just been diagnosed with an incurable disease that will leave me weaker and in more and more pain as the months go by. Can you give me any reason not to take my own life right now? Not only would it save me from all that suffering, but it would also spare my family. I don't want to be a burden to them.
A. The greatest burden you could ever place on your family would be for you to take your own life. Their confusion, hurt and guilt would be almost endless (no matter what you told them), for they would constantly wonder what they could have done to prevent such a terrible act, and why you chose to reject their love and concern so decisively.
After all, one of the greatest ways we demonstrate our love for someone is to help them in their times of need—and there is no greater time of need than during their final illness. Don't deprive your family of that opportunity, and don't feel that you are only a burden to them. They love you, and these months could be a time when you and your family grow even closer together. Don't lose sight either of the positive impact your example could make on the young people in your family.
My deepest concern, however, is that you aren't ready to die—either now or later. Elsewhere in your letter, you admit you have ignored God all your life. But listen: God still loves you and wants you to spend all eternity with Him in heaven. And He has made this possible by sending His Son into the world to take away your sins. Turn to Christ today, for "now is the time of God's favor, now is the day of salvation" (2 Corinthians 6:2).
Unite the USA's
Featured Veteran of the Month: Bud Day
George "Bud"Day, Medal of Honor, Vietnam War
1.
Contact the Veterans Crisis Line immediately if you are thinking about suicide. Call 988 then press 1. Or, text 838255.
A caring, qualified responder will listen and help. It's free and confidential. The Veterans Crisis Line will connect you with resources and help.
2.
The Billy Graham Prayer is here for you, too. Call toll-free, anytime day or night, at 888-388-2683 and someone will pray with you.
Resources of Hope for Post Traumatic Stress
"If you look at the world, you'll be distressed. If you look within, you'll be depressed. If you look at God, you'll be at rest." -Corrie Ten Boom
Personal Testimony from Stacie
Co-Founder of UnitetheUSA.org and PrayingPals.org:
Jesus loves me. Guess what? It's not a lullaby. It's true! Jesus loves you. And I'm not just a young "idealistic" person. I've experienced trauma of various kinds (e.g. waking up during surgery, being in three unavoidable car accidents, experiencing bilateral acute pulmonary edema and almost dying, etc.). I've wrestled with posttraumatic stress and, with God's help, I've overcome what at times felt insurmountable.
In addition to the aforementioned, I've seen a lot...including a head-on, fatal accident; a very graphic, violent experience: I witnessed a head-on collision of a car and helmetless motorcyclist on the highway. But Jesus didn't leave me on the roadside. He held my sister's and my hands as we hovered over an accident victim, a wonderful husband and dad of two. The victim died before paramedics arrived. But we prayed with him and that Jesus would be with him. Now, the accident victim lives in Heaven.
We had to do the recovery work for posttraumatic stress. And, if you are suffering, we urge you to do the same. It's worth using the tools God gives to get better and live life to the full! (I'm so passionate about helping others that en route to becoming Dr. Stacie, in fact.) It's not impossible to hope and cope. It is possible -no matter what you've seen and felt.
But let's address the core issue of knowing the deepest kind of security: eternal security. This is foundational.
Today, if you were killed in an accident like the one I mentioned, would you enter Heaven? You don't have to wonder. You can know. To know Jesus Christ personally is to know eternal security.
How to Personally Know God
Question: How do Stacie Ruth and her sister, Carrie Beth, know they'll go to Heaven?Answer: It's not because of what they've done or who they are. It's because they rely on Jesus Christ as Savior and Lord.
Anything good in them is because of Jesus in them. They know God and His love in a personal way. They've followed what God said in His book: the Bible. They invited Jesus to be their Savior and Lord. You, too, can know God. Yes, He really does love you!
Take His Word for it:
For God so loved the world that He gave His only begotten Son, that whoever believes in Him should not perish but have everlasting life. -John 3:16 (NKJV)
For all have sinned; all fall short of God's glorious standard.-Rom. 3:23 (NLV)
For God sent Jesus to take the punishment for our sins and to satisfy God's anger against us. We are made right with God when we believe that Jesus shed his blood, sacrificing his life for us... -Rom. 3:25 (NLV)
that if you confess with your mouth the Lord Jesus and believe in your heart that God has raised Him from the dead, you will be saved. -Rom. 10:9 (NKJV)
Understand that God loves you with infinite love! God is good, holy and righteous and we fall short of His perfection. So we need a Mediator, Jesus, who lovingly took our punishment for all our sins. Believe that Jesus is God's Son that took your punishment. He took your punishment for all your sins (anti-God ways) and that He rose from the dead for you, ­(insert your name here). Repent (turn away from) your sins (anti-God ways) and submit yourself to Him as your Lord. Receive Jesus as your personal Savior and Lord. Talk to God and give your life to Jesus. Receive Him. Pray from your heart. If it helps, pray something like this:
God, I understand now...You sent Jesus to share Your love and make it possible for me to be Yours. Please forgive me for all my sins. Jesus, I believe you took my punishment on the cross and that you rose from the dead for me personally. I repent. I turn away from doing things "my way" and ask that You rule my life, Jesus. I receive You as my Savior and Lord. I put my trust in You not in the things I do. I love You. In Jesus' Name, Amen.
Welcome into God's family! You are now His! Get connected with a loving, Bible-based church, enjoy the supreme joy of being baptized, and savor the Savior's love forever! Read the Bible. (If you don't have one, start reading the Gospel of John by
clicking here
.) Also, if you want a Gospel of John, contact our mission at
www.brightlightministries.com
.
He'll never desert you. He'll never divorce you. He'll never die. He'll never change. He loves you! Enjoy loving and obeying Jesus and experiencing His love forever and ever! If you'd like prayer or more information, e-mail us anytime.